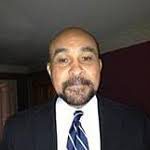 Sharrieff Mustakeem(CEO)
After 11 years in marketing in brand management and sales as a district and regional manager  for two large consumer products companies, Sharrieff Mustakeem spent 10 years in financial services, the final three years of which he spent owning his own brokerage firm.  The early years of MCX Environmental Energy Corp. ("MCX") were devoted to the sales and servicing of micro-turbine electrical generation units for Capstone (a leader in micro-turbines),  and the development of Anaerobic Digestion (AD) models.  MCX teamed with Dr. Richard Glick, former co-chairman of the chemistry department at Florida State University, who had developed a proprietary AD system.  MCX acted as technical consultants to Duke Energy in building a digester in Greensboro, NC at that City's landfill. The gas was sold to a nearby textile mill and the City gave away the organic compost to City residents.  This early activity in these areas paved the way for the development of the sustainable energy and infrastructure applications that MCX currently has for project development.  Under Sharrieff's guidance, MCX has developed a unique one of a kind holistic energy-infrastructure solution, ideally tailored for Africa.  
Sharrieff has been invited to present the MCX/MCXEEI solution to the African Union Conference in July of 2018.
Degree in Business Management from Fordham University with a minor in Philosophy.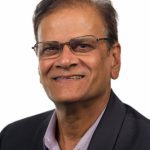 Suresh Sharma
​A former GE executive, exemplifies a combination of global business leadership, technology insights, and innovative 
transformational initiatives​.  ​Currently, an "Entrepreneur-In-Residence" at Georgia Institute of Technology, over the past 3 decades he has contributed significantly to the Energy and Power Industry, including ​renewables, and other businesses in aerospace, ​manufacturing, materials, e-​business sourcing and healthcare. He is widely published and well known for his internationally acclaimed business books: the latest of which is on global innovation  and entrepreneurship:

The 3rd American Dream (2014), and an earlier one entitled ​Global Outsourcing (2005), based on his own hands-on experiences of setting up manufacturing and sourcing facilities in over 18 countries.
M.S in Aerospace from University of Florida
M.E in Aero, Leadership and Engineering Mgmt from Air Force Technical College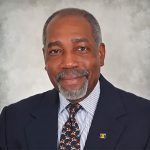 David Cutting 
A retired banker and currently serves as Honorary Consul for Barbados.  While in banking, he did stints in Asia (Hong Kong and Singapore), and was CEO of the large British Bank, Standard Chartered Bank in Nigeria, Uganda and Botswana. David has already connected us with former clients who are interested in our energy and our sugarcane process (see web site).
 Degree in Economics from Brooklyn College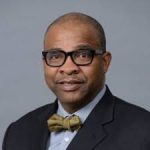 Cecil Callahan
A CFA who was formerly President of Franklin Templeton Mutual Funds in South Africa. He has also served as the financial analyst for Andrew Young's for-profit ventures.  Cecil is on the board of trustees of Macalester College, his alma mater.  The twenty plus years Cecil spent based in South Africa manifested many friends and associates, at least ten of whom have expressed strong interest in being the Company's local partners in various African nations. Cecil has intimate first-hand knowledge and unparalleled relationships with many principals in Africa.  Cecil has already connected us with a South African-based fund managers that organizes Carbon Trading Credits, which will allow us to increase the profit yields on our renewable energy projects  
Graduate of Macalister College and served as its board of trustees.  
Masters degree from Carnegie Mellon University.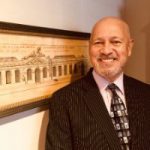 John Van Der Byl(CFO)
He was a senior manager in finance and operations for Africa's largest utility ESKOM. He and his family have recently migrated to the U.S. He is a certified chartered accountant and analyst.  John brings a wealth of knowledge particularly about the power sector in South Africa where we will be headquartered.
Certificate in the Theory of Accountancy from University of Cape Town.
Master of Business Administration from University of Stellenbosch Business School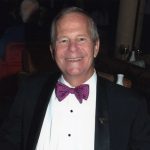 Alan Pryor --- Vice President Sustainable Infrastructure
Alan is an experienced senior executive and operations expert, having led the transformation of businesses in distress to profitable, saleable entities in three separate industries (mining, chemical processing, and medical equipment manufacturing) over 20 years. After a dozen years with Du Pont as a P&L responsible Business Manager, Alan stayed with a company carved out of Du Pont, Sorvall Centrifuges.
BA in Economics from Washington and Lee University
MBA in Finance, Marketing and International Business from NYU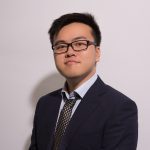 Zhuorui Gu --- Engineer-Special Assistant to the Chairman
Mechanical engineer experienced in microcontroller, PLC controlled machine, data analysis, and 3D modeling. Goal-driven enthusiastic learner with strong teamwork skills but also independent thinking. Recognized for leadership and willingness to take responsibilities. A rising engineer for MCX Environmental Energy Corp.
M.S in Mechanical Engineering from Georgia Institute of Technology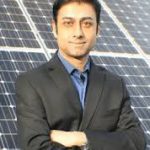 Sol Haroon --- Advisor Solar Applications
As an electrical engineer, he specializes in photovoltaic systems, renewable power systems, and teaching. He is a certified PV installation professional by the North American Board of Certified Energy Practitioners (NABCEP) and is also a long-standing member of the Institute of Electrical and Electronic Engineers (IEEE). He has worked for many years in the solar field including 3 years at Suniva, Inc, an American solar PV manufacturing firm, where he led the system's architecture team including the design and commissioning of multi-Megawatt systems.